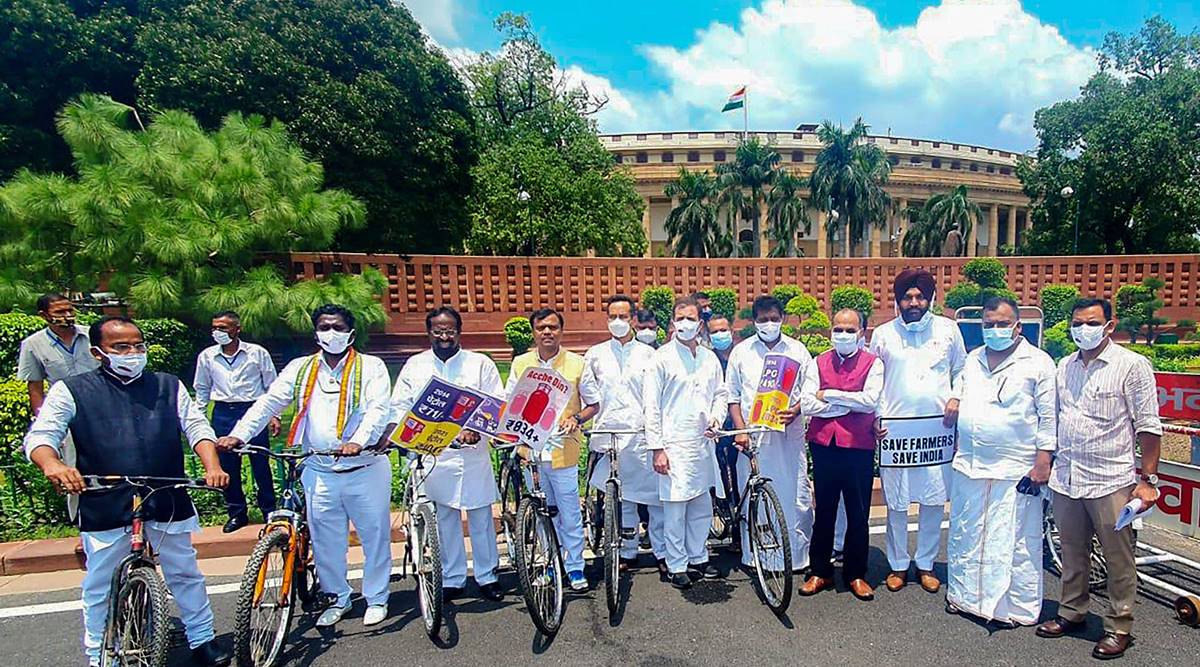 The Lok Sabha was adjourned twice since Wednesday morning as opposition protests over the Pegasus challenge continued to disrupt proceedings.
With the MPs of Congress, DMK, TMC and Left events dashing to the nicely of the Home demanding a debate and a probe into the alleged snooping, the Home was adjourned first at 11.15 am for quarter-hour. Speaker Om Birla took robust exception to some MPs making an attempt to carry placards in opposition to the chair in an try to indicate them on the dwell telecast.
When the Home met at 11.30, the MPs returned to the nicely with placards. Senior BJP chief Rajendra Agrawal, who was within the Chair, warned them to not "cross the boundaries".
"Displaying placards in entrance of the chair shouldn't be truthful. Please put it down. You can not do that. This isn't acceptable," he stated. The MPs, nevertheless, didn't oblige the Chair and the proceedings had been adjourned for quarter-hour once more.
The opposition has been stalling the proceedings because the home met on July 19 for the Monsoon session. Nonetheless, Lok Sabha has handed seven payments amidst the din.